School Day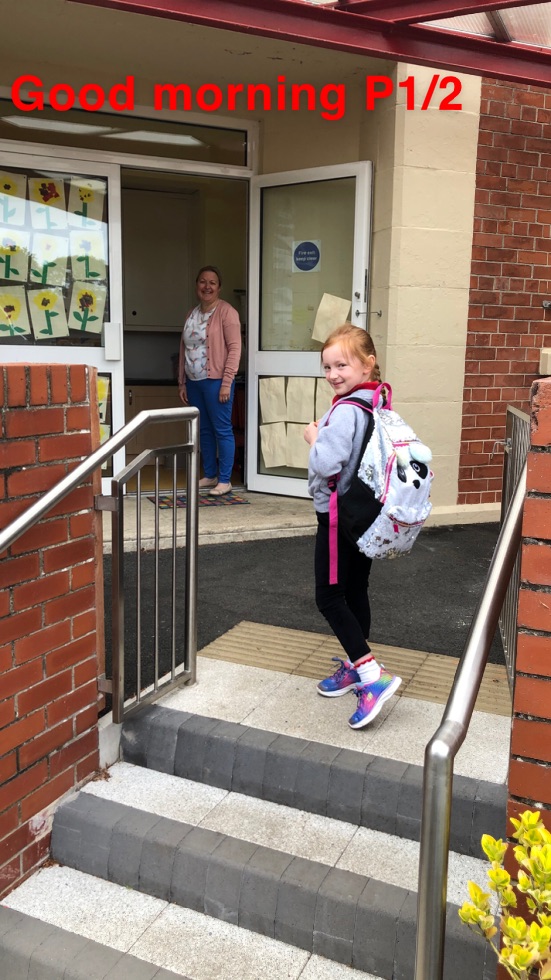 Early Bird Club
(50p per day) Not currently provided.
8.10am-8.30am
School open for all children
8.30am-8.45am
School begins
8.45am
P1/2 Breaktime
10.15am-10.30am
P3/4 Breaktime
10.45am-11am
P5/6/7 Breaktime
10.30am-10.45am
P1/2 Lunch time
12.00pm-12.45pm
P3/4 Lunch time
12.30pm-1.15pm
P5/6/7 Lunch time
12.45pm-1.30pm
P1/2 school day ends
1.45pm
P3-7 school day ends
2.45pm
If your child is unable to attend school, please complete and send an absence note (see below) to school on his/her return.
Break time: We have a healthy break policy. Children may bring items from the following list to eat at break.
A piece of fruit
Vegetable Sticks
A yoghurt
A pancake (no jam)
A scone (no jam)
A sandwich
Bread
Crackers
Cheese
Milk or water (no juice)
Please note: This school is a NUT FREE zone.
After-school supervision will be provided from 1.45pm to 2.45pm for the P1/2 class from September 2021 and will cost £3 per hour per child. If you would like your P1/2 child to stay afterschool, completed booking forms (see below) and correct payment should be sent to school on Mondays.
Homeworks will be accessed, submitted and marked through Google Classroom.
Donaghmore Controlled Primary School, 35 Main St, Donaghmore BT70 3EZ | Phone:028 8776 1503