School Day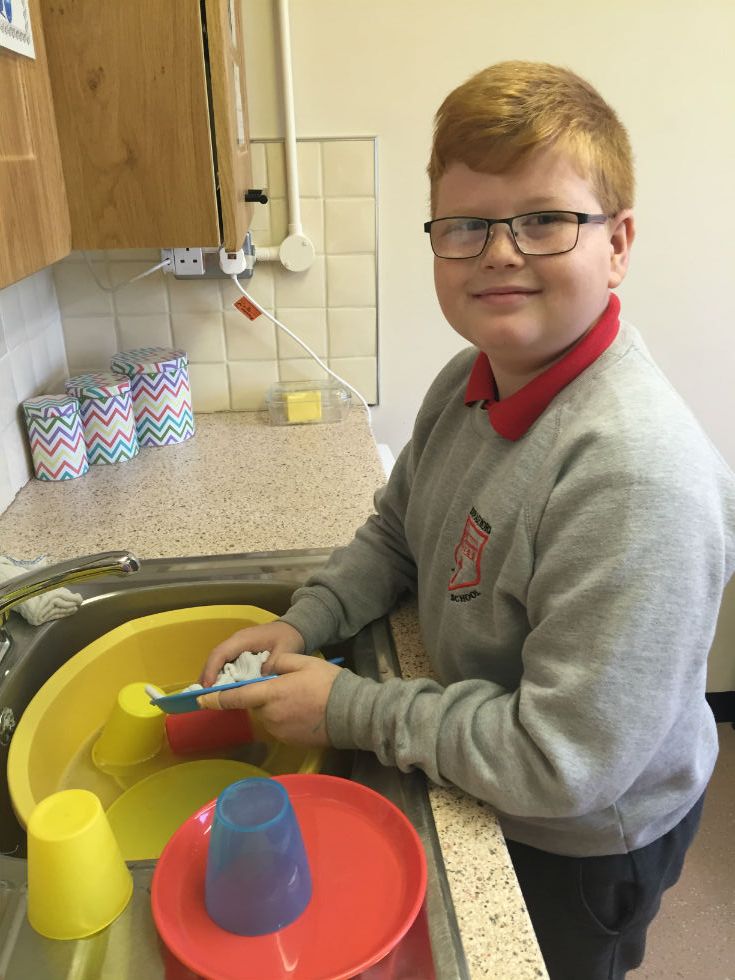 Washing up time.
Breakfast club.
Chatting with friends over breakfast.
Self service
Breakfast Club
(50p per day)
8.10am-8.30am
Early Bird Club
(Supervision is provided free of charge)
8.30am-9.00am
School begins
9.00am
Break time
10.30am-10.45am
Lunch time
12.15pm-1pm
P1- 3 school day ends
2.00pm (although P3 stay late each Monday)
P4-7 school day ends
3.00pm
After-school supervision is provided from 2pm to 4pm and costs £3 per hour per child for the 1st hour and £2 per hour per child for the 2nd hour. A healthy snack is provided at 3pm.
A Breakfast Club runs from 8.10am to 8.30am. Children are supervised and receive a breakfast for 50p each day.
Break time
We have a healthy break time policy. Children may bring items from the following list to eat at break.
A piece of fruit
Vegetable Sticks
A yoghurt
A pancake (no jam)
A scone (no jam)
A sandwich
Bread
Crackers
Cheese
Milk or water (no juice)
Milk for break time can be pre-ordered at a cost of 21p per child per day.
Please note: This school is a NUT FREE zone.
Donaghmore Controlled Primary School, 35 Main St, Donaghmore BT70 3EZ | Phone:028 8776 1503