Community Links
The Board of Governors encourages the school to become involved in strengthening links within the community.
Strong links have been established with the lollipop playgroup and other local schools.
Our school benefits from involvement in St Joseph's Grammar School's Community Link Programme. This enables a number of year 13 students to visit school and work alongside teachers to support children in various classes.
The school has participates in a Shared Education Programme with St Patrick's Primary School.
Mutually beneficial links have been established with Donaghmore Horticultural Community and Donaghmore Historical Society.
Each year the children enjoy participating in safety workshops facilitated by the PSNI.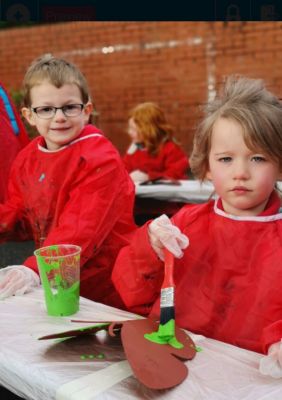 Donaghmore Controlled Primary School, 35 Main St, Donaghmore BT70 3EZ | Phone:028 8776 1503